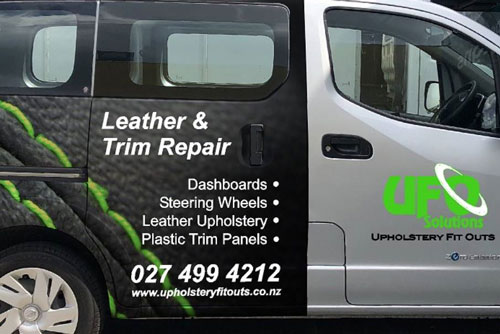 Leather & Trim Repairs was the inspiration of a small, passionate team of experts with a shared vision on providing superior quality and personal service within the upholstery industry.
Led by a motivated husband, wife and son team – Bruce, Colleen and Nick Bryant – the Bryant's teamed up with their trusted colleague Blanche Rewiti, to forge a solid business using their own successful business models and systems for building successful relationships in 2010.
Leather & Trim Repairs specialises in delivering quality repairs, maintenance and complete upholstery fit outs within the commercial sector.
Our client base represents many of New Zealand's large franchise corporations (Starbucks, KFC, Harvey Norman, McDonald's) along with clinics, hospitals, eateries and boutique retailers that demand superior results. We also service the airline industry, refurbishing helicopters and fixed wing aircraft.
Our services cover the wider Auckland area and extend throughout the Waikato region. Having operated a nationwide network of professional upholsters we can also recommend businesses outside of our service areas if required.