Better to reupholster leather or buy new?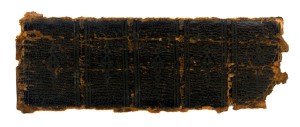 If your leather looks like this, you probably need some help.
Last time we talked about the formula on figuring out how many leather hides to buy if you are reupholstering. But here's a question – is it better to buy leather furniture or reupholster?  Well it depends on what it is and how meaningful the furniture is to you. If you are buying hides for a lounge suite, that's going to be pricey and then there is the labour involved of getting your upholsterer to complete the project. You can purchase a leather alternative which look very close to the real thing, but will also bring your costs down. But often you may find that even though leather lasts a very long time, it may be better to purchase new. However, if the the furniture is meaningful to you in some way (check out this post) then reupholstering it may be the best thing for your furniture.
If you have some fantastic vintage furniture that you would like to maintain the look of, then you may have to purchase more leather to make repairs. So decision time again. Do you try and match the leather or do you replace it all? You are going to have a very difficult time matching leather exactly especially if the piece(s) are very old, so again depending on what it is and how much needs to be replaced, you need to decide if you reupholster the whole thing.
We can repair leather pretty easily (depending on the problem), but for bigger issues, there is only so much that we can do.
So what do you think you will choose to do? Replace it all, or try and match. If you would like some help, then please call us on 0800 698 746 and we will give you some advice.